The Rising Tide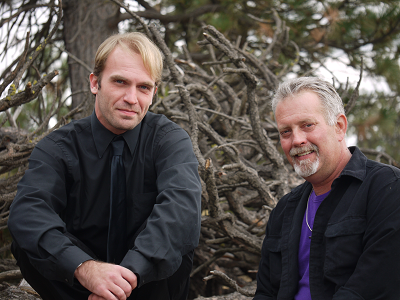 Even though Gary and Jonathan officially became The Rising Tide in 2014, their musical story together goes back many years.
They had been mutual fans of each other for close to a decade, had shared countless performances over the years, and had even created a very successful benefit concert together, with all proceeds going to the American Childhood Cancer Organization of the Inland Northwest (ACCOIN).
Once Gary and Jonathan both became sponsored by the same independent guitar maker (Pebble Creek Guitars), and traveled together to play at an Instrument Builders Show at a university near Portland, Oregon, things began moving towards the two of them becoming a duo. They wrote their first duet in one night, and performed it to great acclaim the very next day at the show. This song became known as "Kindred Spirits", and they still perform it at every show. It is about their musical brotherhood and close friendship.
After this, life took both of them in different directions. They talked for a few years about starting a full time duo, but it was very slow to happen.
They both became more and more disillusioned with being solo performers, and after Jonathan licensed two of his own solo pieces to HBO for the documentary, Paycheck To Paycheck, he knew that his heart just wasn't in it any more as a soloist. That music didn't reflect who he was and what he wanted to do. He and Gary talked, and they both agreed that something had to change for both of them. Music just wasn't fun anymore… but it was when they played "Kindred Spirits." That was fun; it felt good. They both felt alive musically again.
Shortly afterward, they started to get together to just jam and experiment, and at the end of the first night, playing outside in Jonathan's backyard, "The Good Life" was born. They felt the allure of music again.
After writing a few more songs, they used their old contacts, and started booking some small gigs. Then they were asked to perform at more and more places. Then, they started getting interviews with various publications and radio stations. Now they are performing out of the area more and more often, at performances ranging from private events, weddings, concerts, wineries, and more.
In early 2015, they released the 5 song EP "Morning's Promise" to rave reviews. This was recorded at Centric Studios in liberty Lake, Washington, with the enigmatic Terry Eutsler acting as studio engineer, Producer, and even as the backing musician for all of the other instruments that appear on the album.
In early 2016, the guys went back into the studio to record their follow up album, a full length record with the cryptic title "The Theories of So-called Kings," released in the summer of 2016.
---
Gary Burris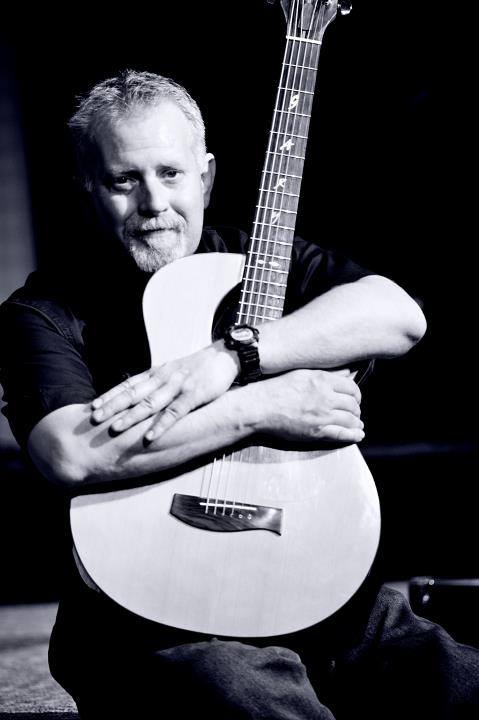 Gary has been playing guitar since he was 15 years old, starting under the instruction of Ira Magginnis. Originally an electric guitar player, Gary played as a member of several different bands during the beginning of his musical career.
As Gary's music continued to grow in its success, and the music industry was beginning to notice his talent, his young daughter was unexpectedly diagnosed with cancer. In response, Gary put his musical career on hold, and instead focused on helping his daughter achieve remission and recovery.
Once his daughter had recovered, Gary was able to rejoin the music scene. He started performing as a solo acoustic guitarist, and began to record and release CDs featuring his new music.
Eventually, Gary had the opportunity to hear one of Jonathan's solo performances, becoming an instant fan, and eventually a good friend. As fate would have it, Gary and Jonathan had the opportunity to perform their first song together, Kindred Spirits, at a luthier conference they attended in 2011, on behalf of Cai Kabrell of Pebble Creek Guitars.
Gary is honored and excited to have finally joined musical forces with Jonathan, and looks forward to discovering and exploring this new musical landscape with him.
For more about Gary's solo career, please visit his artist page on softwindproductions.com
---
Jonathan Nicholson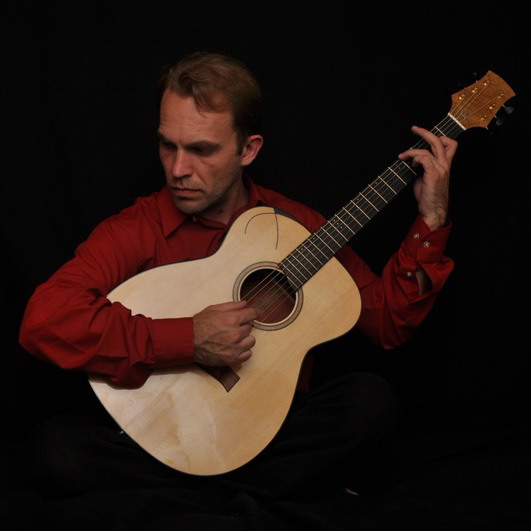 Since the year 2000, Jonathan Nicholson has become known as an instrumentalist whose music is introspective, soothing, yet evocative in its colorful imagery.
A mostly self-taught guitarist who started learning in his teens in the 1990s, he was influenced by the subtle moods of bands like The Cure to the sheer beauty of the piano works of David Lanz and George Winston.
After a stint on the electric guitar, he returned to his initial love of the acoustic guitar, and began experimenting with incorporating the sounds of other instruments, like the piano and the harp, among others, into his now very signature style. Jonathan's solo music has been sold in 7 countries to date, and has been featured in indie documentaries, relaxation videos, and other media.
Bringing his melodic and lyrical style to The Rising Tide, Jonathan is thrilled and humbled to have finally begun writing music with Gary. For years, fans of each soloist had encouraged one to join with the other, and finally this great union of guitar-wizardry and raw-talent has be formed!
For more about Jonathan's solo career, please visit his website at jonathannicholson.net